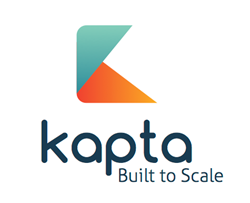 Boulder, CO (PRWEB) August 19, 2013
Kapta, a real-time strategy execution and goal alignment system for businesses, has released an infographic with details of over 300 interviews with CEOs conducted between July 2012 and July 2013. This data sheds light on the major concerns of Chief Executive Officers around the US and UK.
Kaptas research includes the following information:


64 percent of CEOs interviewed said they do not have full control over their companys direction
45 percent of the CEOs interviewed were not satisfied with their executive teams performance
Only 22 percent of CEOs interviewed have confidence that their employees are fully aligned behind the companys strategy
There are lots of things that CEOs worry about, said Alex Raymond, Kapta CEO. What surprised us in our research was how little CEOs feel like they have control over their companies. Its like the old adage do you control your company or does your company control you? Our research shows that many CEOs dont have the tools needed to fully manage their businesses.
Kapta is a management system that provides company executives with real-time data showing every employees current activities and how those activities are helping to achieve the companys overall goals. Kapta allows managers to communicate, prioritize tasks and review performance at any level, as well as receive employee feedback, all from a cloud-based dashboard available in a browser or via a smartphone or tablet device.
Kapta is designed to be both affordable and scalable, accommodating companies as small as 50 employees and as large as 5,000. With every employee using the system to both create and track their own goals, Kapta companies are able to develop a greater sense of employee ownership and understanding in the companys overall strategy.
The full infographic, titled What Keeps CEOs Up At Night? Six Facts That Will Surprise You can be found online at http://www.kaptasystems.com/resources/what-keeps-ceos-up-at-night-six-facts-that-will-surprise-you
About Kapta
Based in Boulder, Colo., and founded in 2012, Kapta gathers real-time data from every company employee and uses it to empower teams to embrace their roles in reaching company goals. Company management can open the cloud-based Kapta dashboard from a computer, smartphone or tablet, and immediately access a real-time snapshot of whos working on what and why. Kapta provides total visibility into every piece of your companys workflow, allowing you to see both the big picture as well as examine detail all the way down to the individual employee level. For more information, please visit http://www.kaptasystems.com.